Tait And Rizzo Signed Contract With Tigers
Leicester Tigers is soon getting some new names in the team, the Italy prop Michele Rizzo and the Ex-England international Mathew Tait has agreed to sign fresh deals with Leicester Tigers.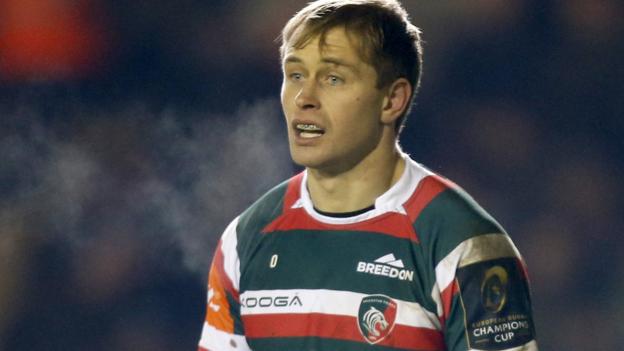 Tait is a versatile player and now 31 years old has played over 100 games for the Tigers. And in this season he has given 19 appearances.
Revealing his happiness with the new deals, Tait said, "Tigers is a big club and being the part of such massive club is really a great feeling. The reason I want to be here is, playing big games and I am very happy that I am doing that."
On the other hand Rizzo in this season has played seven times for Leicester. He played these numbers of games after returning from injury that he got in the end of January. Rizzo is now 34 and he is also very happy with the new deals.

Sharing his feelings Rizzo said, "Playing for Tigers is a privilege for me. It is a big club and in addition to that the club has some of the wonderful players that have international recognition. Moreover, all the players belonging to the club are extremely talented and play really nice game."
"The moment I joined Leicester, I feel like I am in my home and playing for my home country." He added.
It is not that just Rizzo and Tait has agreed to the deals, the versatile forward Harry Thacker and second-row Harry Wells are also the one who have agreed on the deal. Both the players are extremely talented and are 23 years old.
Leicester Tigers have confirmed the news of these players joining the club. However, they have not disclosed the length of the contract. This is because; it is against the policy of the club.